How We Give Back to the Community
Our Mission Statement is "We exist to enrich the lives of our People, our Customers, and our COMMUNITIES". We truly believe in giving back and ensuring that everything we do positively effects the communities we build in. Through Volunteering, Charitable Donations, and Job Creation - we exist to enrich our communities everyday.
#This Is Our Town
French Brothers Homes joined the #ThisIsOurTown challenge in 2020 and helped Alamogordo MainStreet complete the Lighting Downtown project - and we haven't stopped since! We love to see our town come together to make Alamogordo beautiful and then watch our residents enjoy the fruits of our labor. That's why we've volunteered for street clean ups and even built the brand new Santa's Village for Christmas on Main Street!
Salvation Army
Every year, French Brothers Homes comes out in full force to ring the bell for the Salvation Army. Owner and President, Tom French, even gets in on the action - as Elvis!!
Build My Future
Every year, French Brothers Homes participates in the Las Cruces Home Builders Association "Build My Future" event, where high school students from around the city come out to learn about the construction industry. We are proud to be a part of training our youth for a fulfilling career.
Donating and Volunteering
French Brothers Homes is dedicated to donating time, materials, food and money to a wide variety of local organizations - from donating to local food drives, to supporting our student athletes, to donating materials to Habitat for Humanity - We love giving back!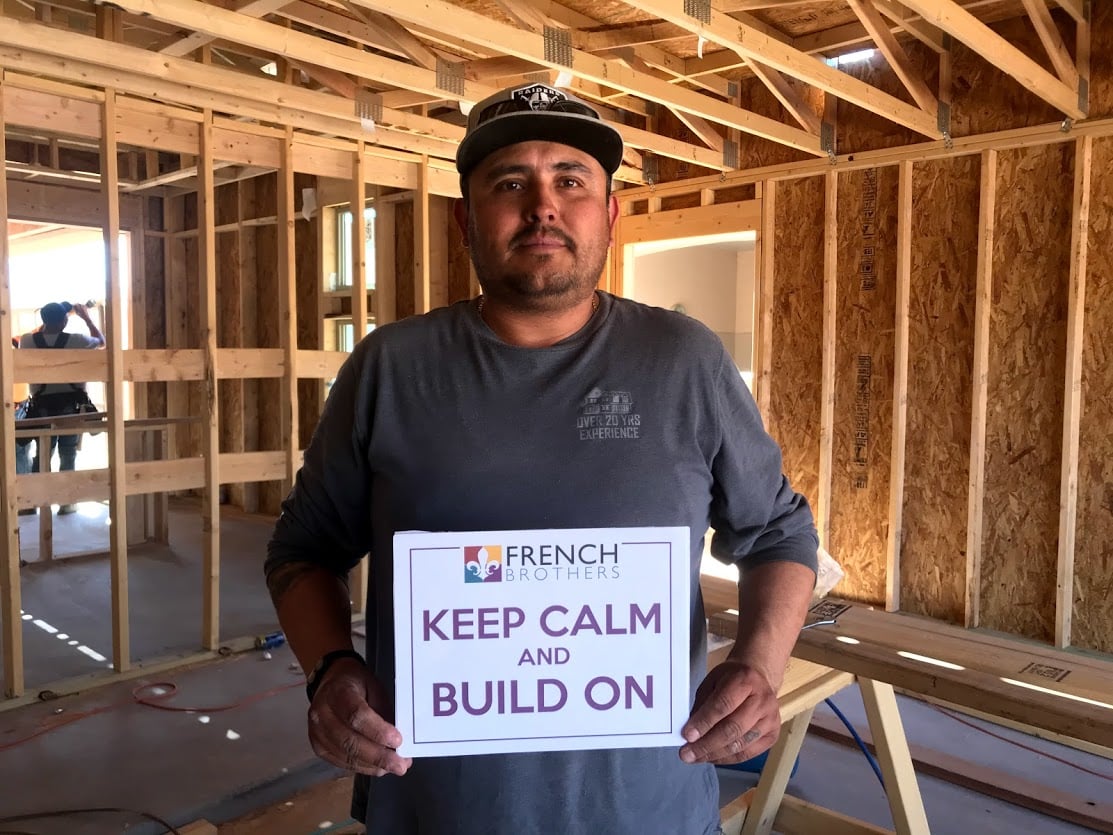 French Brothers Homes builds in 4 cities in southern New Mexico, providing jobs to over 50 employees. We also work with 140 local and regional trades and vendors, providing economic support to our local business communities.
According to the National Association of Home Builders (NAHB), home construction impacts local economies in 3 phases. Phase I results directly from construction activity and the jobs related to it, such as developers, bankers and lenders, trades and vendors, real estate agents, etc. Phase II results in wages and profits from Phase I being spent in the local economy. Phase III is ongoing after construction has ended, and includes property tax payments and local spending by new homeowners.
The benefits French Brothers Homes brings to the local businesses and residents of the communities we build in are real, tangible, and impactful.
We Love Our Customers!
Everything we do is ultimately for our Customers - YOU make up the communities we care so much about!